Worthing
Living in Worthing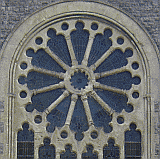 Worthing is a major town in a glorious location on the Sunny Sussex coast. With a history dating back to well before Roman times, Worthing became the archetypal Victorian seaside resort when people began to take notice of its winning combination of sunshine, sea, spectacular countryside and relatively easy access from London.
Still popular with holidaymakers and day-trippers alike, Worthing is a great place to visit and a good place to live with all the amenities you would expect of a large town of nearly 100,000 people.
Whether you're planning a visit to Worthing or live here, Worthing.net will help you get a bit more out of Worthing by telling you more about the life and times of the town.
Worthing attractions
The impressive beach is undoubtedly still the star attraction at Worthing. It stretches for 10 miles, all the way from Shoreham to Littlehampton.
Only a small settlement of around 2,000 people in 1800, Worthing has expanded right up to the South Downs which provide the impressive backdrop to the town. Here you can find the pioneering Highdown Gardens (below), the Miller's Tomb, High Salvington Mill (left) and the amazing complex of Neolithic mines and enclosures of Cissbury.
Worthing itself is full of attractions, from its art galleries and top class museum to nightclubs and other nightlife.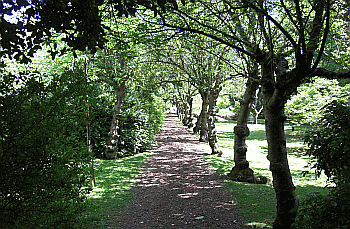 Art
Art galleries and art exhibitions
Worthing is full of artists, sculptors and photographers.
Perhaps it's the clear seaside light that makes it such a magnet for artists.
Keeping Worthing beautiful
Worthing has had its ups and downs as far as its positive impact on the environment is concerned and today is no different with sustainability and protecting the environment from further damage an important local battleground.
Politics
With a general election round the corner, find out more about local and national politics and the policies of some of the parties who want to represent us.